WELCOME!
On the third Saturday of each month look for us in the Texadelphia parking lot on Westhiemer, just West of Fountainview. Other information about future events is available in the 'MEET' section of our forum.
LATEST NEWS
Next Meet 12-21-2013
Our next meet will be December 21st at Texadelphia. Join us for some Christmas cheer!
Second Anniversary Party
HFB's Second Annual Anniversary meet will be held this Saturday, November 16th meet at Bear Creek Park from 2 pm - 5 pm. Join us and bring the entire family! Click on the link for more info:
viewforum.php?f=3
October Meet Today!
Today is the day! It looks like it will be a really nice day and a great excuse to take the car out and see how well it is running in this nice cool air. So come on out to Texadelphia around 5:00PM and joins us for our October meet.
Next Meet 10-19-2013
Our October meet is just around the corner (10-19-2013). With our new later times (5-8PM) it will be dark before we are through, so bring your Halloween costume for some spooky F-Body fun. We will have candy!
Our September Meet is this Saturday, September 21st!
Well, the weather has started to cool down quite a bit, which means that we should see a huge turnout at Texadelphia this Saturday! We'll meet from 5 - 8 at the Texadelphia on 6025 Westheimer Road. If you don't see us in the front, look for the overflow lot right next door and we'll be in there. Come on out and let's see if we can break our attendance record!
AUGUST MEET THIS SATURDAY!
Our August meet is this Saturday, August 17th! It'll be from 5pm - 8pm at Texadelphia on 6025 Westheimer Road. There will be a surprise debut this month. See you this weekend!
HFB's July Meet is this Saturday, the 20th!
Our first late meet in June was a success, with a good turnout and great feedback all around. Our July meet is coming up this Saturday, and like last month, it will be at Texadelphia on 6250 Westheimer Road from 5 - pm to 8 pm. Part of the objective of meeting later in the day was to be able to hang out and then possibly a cruise to another destination or event. There are a lot of car related events going on around Houston this Saturday, so come join us and see where the night takes you!
THREE MORE DAYS UNTIL OUR FIRST EVENING MEET!
Our later meet hours begin this Saturday, June 15th. We'll be getting together at Texadelphia on 6025 Westheimer Road from 5pm - 8pm. The heat will be gone, but the night will just be getting started!
HOUSTON-F-BODY.ORG BEATS THE SUMMER HEAT!
Starting with our upcoming June 15th meet, HFB will be moving its long standing meeting hours from 2 - 5 pm to 5 - 8 pm. Doing this provides several benefits, the most obvious of which is not having to stand around during the hottest hours of the day with the sun beating over our heads and cars. We also believe that many people would have liked to have joined us at previous meets, but work or other obligations made it impossible. Finally, meeting in the early evening gives us the opportunity to cruise out to other places or events, which will keep things fresh for us. Come out to our first late event and help us fill the Texadelphia parking lot!!
HFB's May Meet is this Saturday, the 18th!
Start getting your rides ready...HFB's May meet is this Saturday, May 18th at Texadelphia on Westheimer from 2 - 5. This will be our last 2:00 meet until late summer/early fall. Come on down and find out what the new meeting time will be, and also some of our plans for the summer!
MEMBERS RIDES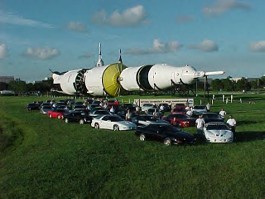 Featured Ride
December Car of the Month
TexasCat2's beautiful 1989 Formula 350 is our December Car of the Month. Take a look at it here:
viewtopic.php?f=8&t=1746
Jupiter's '82 Firebird